Histories
Carnegie Library in Paxton



Flier from Kreitzer's Store in Elliott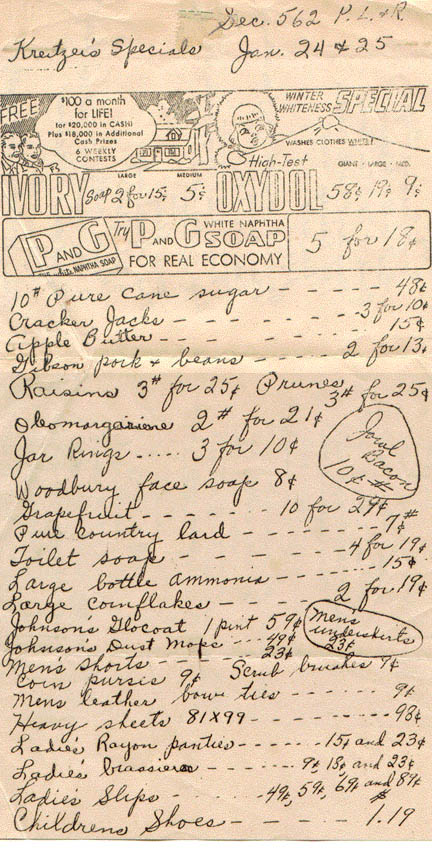 Contributed by Melody Carter
FIFTY CENTS A GALLON
Fifty cents was the average price for a gallon of liquor during the early 1850's, according to ledger accounts of a storekeeper a few miles south of Paxton, in Ford County. The records are among a number of early items displayed in the courthouse at Paxton.
Extracted 25 Oct 2019 by Norma Hass from Pioneer Days in Illinois, compiled by the Workers of the Writers' Program of the Work Projects Administration in the State of Illinois, published in 1940, page 38.
1894 CLASS PHOTO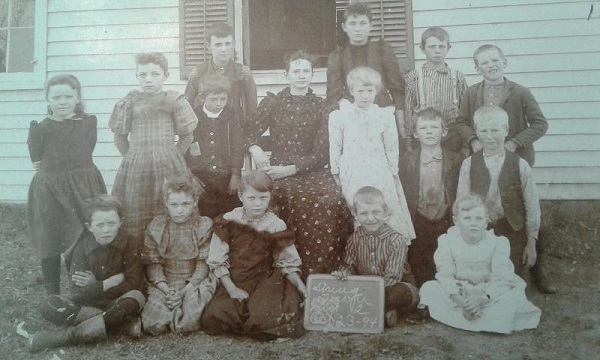 I think it is String Town district 2 [mentioned in 1908 History of Ford County, Illinois, Wall Township, page 168]. The photo was taken by Gilliam Photo Company 309-40th Chicago. It shows the teacher setting down surrounded by her students outside of what looks like a one room schoolhouse. Typical clapboard white building. There is also a blackboard that says "String Town District 2 Oct. 23-94." The window they are sitting in front of has shutters while the window next to it does not, interesting.
The photo contains my grandmother and we think it also has her brother in it. Grandmother would have been 7 or thereabout. We know that her parents were married in Paxton or Morris, Illinois, in 1885. They were Gunder and Ingeborg "Belle" THOMPSON. Any help would be appreciated.
Thanks, Tom Barkema trbark@live.com Forest City, Iowa